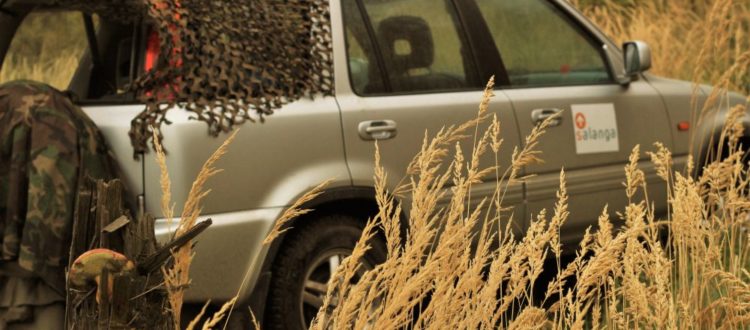 Stay Safe! Team members needed
Are you an individual interested in safety and security of international aid workers?
Join Our Team!
Stay Safe! Team members needed
Salanga is looking for new professionals to join our Safety & Security team. We offer part-time contract position (approx. 1-2 days a week and ad-hoc involvement in training), ideal for students or professionals at the beginning of their career.
General Info:
Salanga works in three main areas: 1) safety and security of aid workers; 2) project monitoring & evaluation; 3) consultancy & support. Our partners are Canadian and Czech global non-profit organizations and educational institutions working in international development and humanitarian aid.
Job Description:
Salanga is seeking a highly-motivated part-time assistant and ad-hoc trainer based in the Czech Republic. This position will start with occasional work through short term consultancies with potential of long-term employment. The successful candidate will work from their home office (opportunity to work in a co-working space if based in Prague) and will be responsible for maintaining their own telecommunication, internet and computing equipment; compensation for some office related expenses will be provided. Within this call, we are looking for candidate(s) for two positions:
You will work with our senior staff member(s) to administer the Stay Safe! Program. Concretely on design and preparation of project proposals for our partners; preparing and marketing our activities; report writing; help with occasional research on Safety & Security trends and related topics and other ad-hoc tasks.
Trainer / Training Facilitator
You will be part of the facilitation team for the safety & security training. The trainer in general should be natural authority, charismatic, able to facilitate hands-on training and have good representational skills. Furthermore, the person we are seeking should be a team player with high level of responsibility and professionalism, ideally, able to cover technical topics, navigate outdoors, willing to learn and improve, and able to provide first aid.
Both positions may or may not be filled by one person.
Job Requirements:
Responsibility and Independence – If you have troubles meeting deadlines or work without direct supervision, this job is probably not for you.
Experience and Understanding – We are looking for individuals with field work experience from a country of the Global South, who are interested in international development, humanitarian or social work.
Language & Communication – Excellent spoken and very good written English is essential. The ideal candidate is a great communicator through in-person and online communication.
Reference – Ideal candidate should provide at least one reference from his / her previous professional work or school related job (this reference can be a previous employer, colleague, university professor etc.).
Skills & Knowledge – Candidates have experience in one or more topics such as project management and marketing, training facilitation and preparation of training materials, Personal safety & security, Safety & security management, Crisis management and incident response. Survival skills, first aid, technical skills, or ability to prepare graphically appealing materials are all huge plus.
What Salanga Offers:
Working with senior staff in meaningful international development projects
Participating during field stress training, possibility of occasional international travels
Opportunity for professional career development
Competitive salary matching experience
Flexibility in work hours and location
Small international and highly motivated team
How to Apply:
Please send your resume and cover letter in regards to the above listed requirements to Salanga's Program Director at parisova[at]salanga.org. Please note that interested candidates will be evaluated on ongoing bases as this position is to be filled ASAP.
The deadline to apply for this position is: May 30th, 2017.