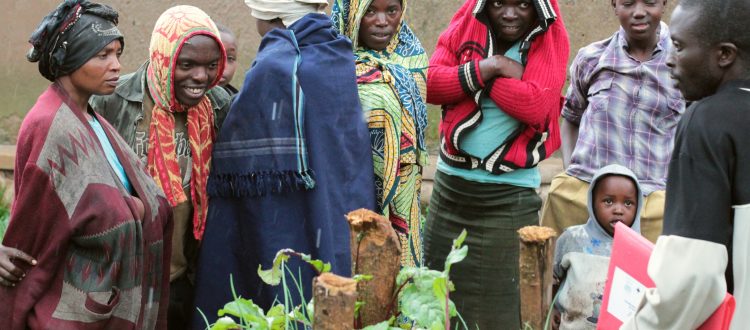 Presenting results of Climate Change Resilience Project in Rwanda
It's late at night and, once again, I am reading the summary of evaluation findings. It all started in 2012, when Salanga was asked to lead a proposal writing team for a project through the Africa Climate Fund and the Canadian government. The country selected was Rwanda and our team departed to complete an intense needs assessment soon after. The project proposal was submitted after several months back to CIDA. Salanga stayed heavily involved throughout the project and motivated our partner organization, ADRA, to build resilience on climate change using a permaculture design and many other community based resilience mechanisms for people living with HIV and with small kitchen gardens. The LEAF project was granted a total of $2,6 million dollars to work in Eastern Rwanda with 6080 households.
In 2014, the project was complete and external evaluator, Lenka Dobias Cerna, finished its evaluation. She and a technical expert on self-subsistence farming spent several weeks in the project area evaluating its impact, sustainability and effectiveness.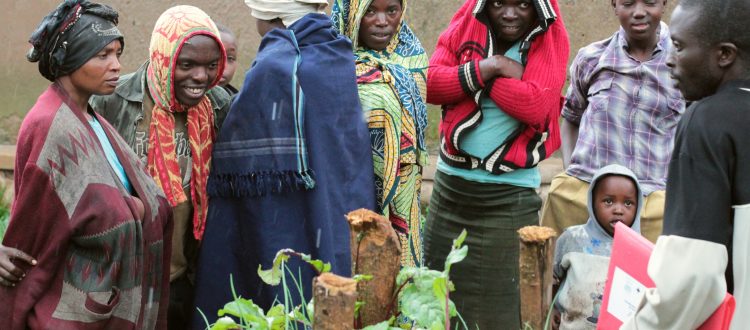 Now in September 2016, I will be presenting the findings of this evaluation to the group, selected by the Canadian Ministry of Global Affairs to conduct post-project evaluation. Yes, that's right, two years after the LEAF project was completed, the experts will go back to the field to evaluate all the projects funded through the Africa Climate Fund and analyze how effectively money was spent and what happened with all funded initiatives.
I am nervous but, at the same time, proud of the project results.
76% of households harvest from their own garden   (for at least 8 months/year, including dry seasons)
96% of beneficiaries consume green vegetables every day as opposite to 57% at the baseline.
583,455 trees planted by households or cooperatives (and integrated into agroforestry management).
I am proud of the project team and the implementing partner ADRA Canada and ADRA Rwanda. And I am happy to see that donors are interested what is happening with projects they funded.