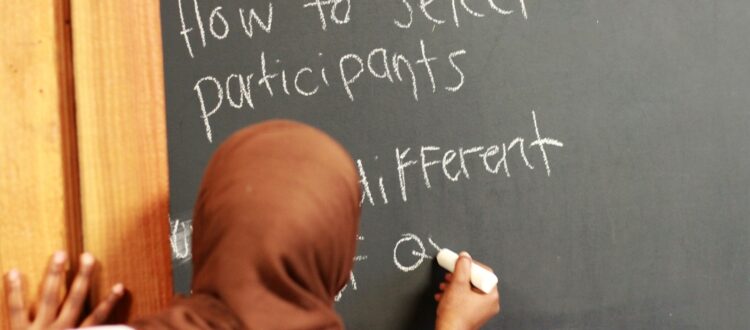 Hiring: Monitoring, Evaluation, Accountability & Learning Manager (MEAL Manager)
Are you excited about monitoring, evaluation and learning for international development projects? Does a community-led development speak to you?
 Join our team as a
Monitoring, Evaluation, Accountability & Learning Manager (MEAL Manager)
A full-time contract position, manager level, ideal for professionals with 5+ years of hands-on experience in monitoring, evaluation and learning in the development context.
About Salanga
Salanga is a Canadian and European for-profit organization operating on social enterprise principles (reinvesting all its profit into work with grassroots and small NGOs).  Salanga provides mentoring, training and consultancy to humanitarian, global development and social service organizations around the world. Salanga through its Measure Impact Program provides tools, capacity building and consultancy in monitoring, evaluation, accountability and learning (MEAL) to humanitarian, global development and social service organizations around the world.
Salanga increasingly promotes community-led Monitoring, Evaluation and Learning as an integral part of the MEAL of any project. Salanga has more than a decade of experience in designing and implementing cloud-based, mobile connected, gender-sensitive monitoring and evaluation systems, and holds specific technical expertise in online, cloud-based software design and implementation. Salanga is the creator of Kinaki (https://www.kinaki.ca). More  details about Salanga on  https://salanga.org/
About the Job

Salanga is seeking a highly motivated Monitoring, Evaluation and Learning Team member, preferably based in Ottawa, Canada (remote candidates will be also considered).  As the Monitoring, Evaluation and Learning Manager you will lead a MEAL of a multi-country project focusing on the health and rights of girls and women in Cambodia, the Philippines, Kenya and Uganda. As the MEAL Manager, you will engage in design,  creation, streamlining of the Project MEAL system and capacity building and support to the implementation teams with a strong emphasis on community-led programming. Your job will likely include support to the design of MEAL Frameworks, indicators, data collection tools (both qualitative and quantitative), support to the implementing teams in data collection, analysis and learning from data. A significant part of your job will be dedicated to capacity building for Canadian or global implementing partners in any form (e.g. leading training, webinars, mentoring, online live sessions, etc.).
You will also be using Kinaki (Salanga's MEAL online tool) and contribute to its improvement and design of new features, helping to shape the global MEAL community.
About the Project

Salanga is a MEAL technical partner in a soon-to-start, 6-years, a multi-country project that is a multi-sectoral, multi-level and multi-stakeholder initiative contributing to poverty reduction by increasing prevention of and improving response to Sexual and Gender-Based Violence (SGBV), improving equitable access to and use of health care services, and emphasizing preventative care in Cambodia, Kenya, Uganda and the Philippines. The project will rely on established-in-country partner organizations and grassroots women organizations to deliver its results and will impact 194,920 girls, women, boys and men across all project countries.
About Community-Led Monitoring, Evaluation, Accountability and Learning Approach
An increasingly important part of Salanga's approach is Community-led programming and MEAL. This approach differs from traditional project implementation and MEAL approaches in that: a) it gives full ownership of the process to participants (including the most marginalized); b) community members have the information they need for decision-making (even beyond the project scope); c) community members design their own simplified Theory of Change (TOC) and track and account for their progress towards the desired change; and, d) project participants are not only providing data, they also decide on indicators, analyze data and use results to take informed actions. The concerned project will utilize this COLMEAL approach. However, its implementation will be the responsibility of a companion Salanga team member.
Key roles and responsibilities:
Lead and oversee the MEAL Processes in the newly starting multi-country project; This includes for example:
Review of Performance Measurement Framework (PMF) for the project
Creation of country-specific PMF and indicators
Capacity building for the project staff in each country
Planning and Scheduling of MEAL Activities together with the in-country teams
Design of Data Collection Tools for outcomes and outputs
Planning for and remote support during large surveys and similar data collection efforts
The data review process, learning from data and feedback loops for various project stakeholders;
Conduct capacity building for in-country implementation teams and Canadian Partners. Train and support in-country MEAL focal points;Support in-country partners in their donor reporting efforts
Regularly report to project management from the project lead organization
Provide leadership and support to in-country full-time MEAL Officers
Participate in Salanga's internal learning and knowledge sharing processes
Learn, use and train Kinaki and other commonly MEAL tools (Kobo Toolbox etc.)
Represent Salanga at various events.
Participate in Proposal Development and other MEAL activities that Salanga conducts.
Administration related to the above
Occasionally, it may be needed to travel to the project countries for short (up to 2 weeks) visits (however due to Covid all Salanga international travel is on hold).
Job requirements:
Passion for evidence-based programming and MEAL – our team members are passionate about the work we do. You are keen to search for better, innovative, more inclusive, transparent and reliable ways of doing MEAL.
Responsibility and Independence – You are able to work independently and within our global and remote team. You are a self-motivator, with the ability to assume responsibility and work under your own initiative, coping with a demanding workload and prioritizing effectively. You have the flexibility to adapt to new situations that arise when working in a small, dynamic team.
Experience and Understanding – You have solid experience (5+ years) in MEAL and preferably with funding from Global Affairs Canada (GAC) for development or humanitarian projects, with experience in survey design, data collection and analysis; field experience in MEAL is a big plus. You also have knowledge and experience with catalyzing community engagement, participation and ownership/buy-in around development projects.
Language & Communication – You have excellent written and spoken English and You are a great communicator through in-person and online communication. You are experienced with public speaking and comfortable presenting / training / facilitating.
Technical Skills & Knowledge –You have a strong knowledge of Theory of Change, Results-Based Management (RBM), Logic Model (LM), and Performance Measurement Frameworks (PMF). Advanced Excel skills, previous experience with data collection/analysis are also required. Experience with designing methodology and working on Global Affairs Canada projects is an asset.
Facilitation and Training – You are skilled and comfortable training and facilitating learning both online and in-person. You have experience with the design of capacity building and training, ideally for Monitoring, evaluation and learning or community engagement. You must be comfortable and experienced talking to both public and professional audiences, as our work involves presentations, discussions and other similar interactions with the Canadian NGO sector and occasionally the public.
Travel – This position may include occasional international travels (depending on the location of the selected candidate, but a maximum 15% of LOE, currently on hold).
The existing ability to legally work in Canada or EU is an asset.
Education – You have completed a degree/post-graduate degree in a related field such as international development, monitoring and evaluation, data management, etc.
Availability – the ideal candidate should be available to start as soon as possible, not later than October 15, 2021.
What Salanga Offers:
Salary range: $52,500 – 65,750 CAD gross annual salary and is negotiable.
Opportunity to work with and learn from senior staff on meaningful international projects for Canadian international development and humanitarian organizations
Potential for professional development and international travel
Experience with major Canadian and possibly also global donors
Generous flexibility on working hours, location and other working conditions and vacation
Excellent contacts and professional networking
Fantastic, friendly and experienced team
The successful candidate will work from a home office or a co-working space based in downtown Ottawa.
How to apply:
Please send your resume (or a link to virtual resume) and cover letter to  jobs@salanga.org. Please provide at least one reference from your previous professional or school experience (this reference can be a previous employer, colleague, etc.).
If you want to really stand out from other candidates, send us a video or a voice recording, where you introduce yourself and tell us, why you are interested in this job and why should we be interested in you as a candidate.
The deadline for the posting is August 31, 2021.
Candidates will be screened continuously and the position may be filled prior to the deadline.
As an equity-seeking organization, Salanga encourages applications from qualified individuals that represent the full diversity of communities in Canada or globally, including complexities of intersecting identities such as ability, age, class, gender, race and sexual orientation. We believe that diversity builds resilience and brings better results.
Please note that Salanga has related openings – The Kinaki Sutainability Lead and Story Teller and Communication Specialist that will collaborate with this position.