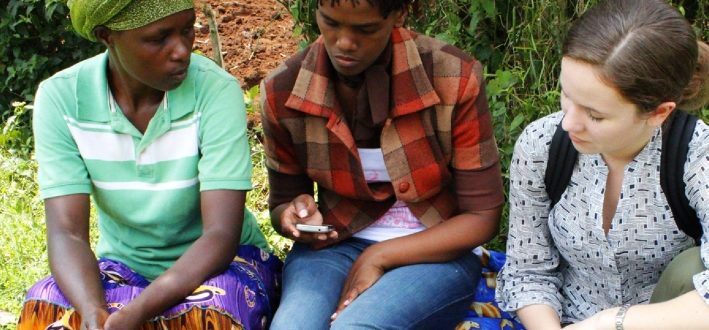 Measure Impact! – Senior MEL Officer Needed
Do you have experience in monitoring, evaluation and Learning (MEL) of international development or humanitarian projects?
Join Our Team!
Senior MEL Officer
Full-time position
If desired, also possible as part-time (minimum 3 days a week)
Salanga:
Salanga is a for profit organization operating on social enterprise's principles with two main offices in Prague (Czech Republic) and Ottawa (Canada), providing capacity building, advisory and technical expertise to non-profit, academic and public sector organizations and institutions. Salanga works in three main areas: 1) project monitoring & evaluation; 2) consultancy & partnership and; 3) safety and security training for aid workers. Our clients and partners are Czech, Canadian and global non-profit organizations working in the international development, humanitarian aid and the social sector. Our focus is mainly on in food security, climate change resilience, maternal-child health and inclusive economic growth. Salanga is also proud founder of Kinaki – unique M&E tool.
Job Description:
Salanga is seeking a highly-motivated Senior Monitoring and Evaluation (M&E) Officer, based in Prague. You will be part of a small international team with a huge level of individual responsibility balanced with independence. In Salanga, we work with clients as partners, not as contractors and we have strong values and ethics. As a member of our team you will be passionate, committed, respectful and use your exceptional listening skills to help our partners solve problems and achieve their goals. You will support Salanga's global partners in designing tailored solutions for streamlining data collection, simplifying data analysis and effectively measuring impact. You will use your enthusiasm for and experience in M&E to provide capacity building to our partners and be involved in all aspects of M&E from data collection to reporting. You´ll take the lead on some of our partnership projects and contribute to other tasks within the M&E program as required. This position may include international travel. You should have excellent skills in Microsoft Office, and ideally you will also work with Prezi and our own M&E tool, Kinaki. We will provide initial orientation and ongoing support and you can build on team's strong experience. The successful candidate will work from our office in Prague city center and/or partially from a home-office if desired.
Job Responsibilities:
Designing surveys / focus group discussions and other data collection tools
Assessing existing MEL systems in organization and providing recommendation for streamlining and improvements
Designing new MEL system for a projects / programs or entire organizations
Providing guidance on common indicators and their integration in programs
Training local and international staff on all aspects of MEL
Reviewing Kinaki – M&E tool and contribute to its improvement and future vision
Providing advise to Salanga MEL team on all aspects of MEL
Traveling to Salanga Partners' projects, providing analysis, training, monitoring and mentoring
Analysing data, writing and reviewing reports, preparing data for upload to Kinaki and analysis
Training global consultants on Kinaki use
Participation in international conferences and events, promoting Kinaki and Salanga's Measure Impact Program.
Contributing to global MEL community of practice, especially on professional social media networks (e.g. Linked-in, etc.)
Other tasks related to Salanga's and Measure Impact Program operation.
Job Requirements:
Responsibility, Independence, and Attitude – You need to be able to work independently and within a global team. You have great attention to detail, you are a problem solver and are proactive. You are a thinker, enthusiastic and dedicated.
Experience and Understanding – 2-5 years' experience in M&E in international development, humanitarian or social projects; field experience in M&E is a huge benefit.
Language & Communication – You have excellent written and spoken English; another language is an asset. You are a great communicator in-person and online communication. You are experienced with public speaking.
Education – Undergraduate and/or postgraduate degree in international development, social work or related fields or significant related experience.
Technical Skills & Knowledge –Theory of Change, Results Based Management (RBM), Logic Framework (model), and indicators must be well known terms to our successful candidate. Advanced Excel skills, previous experience with data collection/analysis, workshop/meeting facilitation skills, and graphic design skills are also a big plus.
 What Salanga Offers:
Opportunity to work with and learn from senior staff on small to large meaningful international projects for international development and humanitarian organizations
Opportunity to contribute shaping Kinaki – globally used online tool for M&E
Opportunity to influence future direction of the Measure Impact! Program
Strong opportunities for professional development and international travels
Experience with major Canadian and possibly also European and global donors
Flexibility on working hours, location and other working conditions
Excellent contacts and professional networking
Fantastic, friendly and experienced team respecting individual needs
Inspiring work benefits
Monthly Gross Salary Range (28000 to 38000+ CZK) depending on experience and skill set.
Possibility of learning trips to our office in Ottawa, Canada
Please note that Salanga is an inclusive environment. All qualified candidates despite their ethnicity, religion, sexual orientation or gender are encouraged to apply and welcomed on our team.
 How to Apply:
Please send your resume and cover letter to Salanga's Program Director at  nemec[at]salanga.org. Please provide at least one reference from your previous professional experience.
If you want to really stand-out from other candidates, send us a video or a voice recording, where you introduce yourself and tell us, why you are interested in this job and why we should be interested in you as a candidate.
Please note that interested candidates will be evaluated on an ongoing basis as this position is to be filled ASAP, but starting date is negotiable.
The deadline to apply for this position is: September 15, 2017