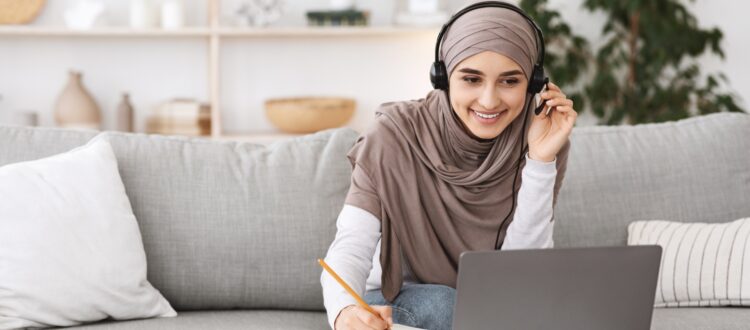 CLOSED – Remote Training Specialist
Do you see yourself as an adult learning enthusiast, with an interest in monitoring, evaluation, accountability, and learning for international development or social projects?
Join our team as a
Remote Training Specialist

External, contract position, ideal for graduates or early-stage professionals with at least 2+ years of hands-on experience in designing and delivering online capacity building and training to adults.
About Salanga
Salanga is a for-profit organization working on social enterprise principles, based in Canada and Europe. Salanga works in three areas: 1) project monitoring, evaluation and learning (MEL); 2) consultancy and partnerships and; 3) safety and security for aid workers. Our clients and partners are Canadian and global non-profit organizations working in international development, humanitarian aid and social service sectors. For more details about Salanga visit https://www.salanga.org/.
An increasingly important part of Salanga's approach is Community-led programming and MEL. Salanga contributes to the global movement of community-led programming through its work on the Community-led Monitoring, Evaluation and Learning (ColMEL) approach and community of practice to (i) facilitate sustainable and equitable change to improve the health and rights of the most vulnerable and marginalized women and girls; (ii) address data gaps at the local, community and household levels; (iii) enhance the implementation of Global Affairs Canada's Feminist International Assistance Policy; and, (iv) contribute to the SDGs.
Job description:
Salanga is seeking a highly-motivated individual or group of individuals working together with experience and expertise in design, creation and delivery of asynchronous and synchronous online and offline capacity building and learning sessions. Over the next 2-6 months, Salanga will be creating culture- and gender-sensitive capacity building online and offline sessions in the field of Monitoring, Evaluation, Accountability and Learning (MEAL) designed for and delivered to a diverse professional audience based in our project countries (e.g. Canada, Myanmar, Niger, Uganda, Tanzania, Sudan, Czech Republic etc.). We have subject-matter experts on our team in the various areas of MEAL who will be providing the content and supporting you in the design and development of the capacity-building sessions. You will closely collaborate with them to choose the best mode of delivery and to design the training sessions. Further, you will create the training sessions with their support and feedback (including, but not limited to video recordings, creation of handouts, quizzes etc.) and you will also collaborate on the delivery of training sessions (e.g. hosting, leading engaging activities etc.). The anticipated audience is ranges from in-country experts in MEAL and project teams, to international volunteers.
Key roles and responsibilities:
Provide Salanga with recommendations on a mode of delivery (e.g. asynchronous vs synchronous, platform selection, etc.) of various training sessions, based on the learning objectives of the audience and the best learning results of each curriculum, and particularly considering needs of the audience in low-resource settings;
Collaborate on the design of training sessions under Salanga's MEAL Training portfolio based on the needs of the audience of each session and the best learning results;
Coordinate Salanga team members to ensure appropriate content is available for the timely creation of training sessions based on an agreed schedule;
Use and adapt content to create training sessions, based on agreed design and suitability for the chosen mode of delivery for each training session. This includes the creation of slides, handouts, video and voice recordings, quizzes, exercises etc., (based on provided content).
Collect feedback on training sessions from the Salanga team and pilot trainees and adapt training sessions based on the received feedback;
Collaborate (where appropriate and possible) on delivery of various training sessions to Salanga's audience (e.g. hosting training sessions, supporting subject-matter experts in training delivery etc.).
Support the Salanga team in collecting feedback from training participants.
Job requirements:
Proven experience – you have designed and delivered engaging training sessions for adults through online and offline learning, ideally in low-resource settings.
Adult Learning Process – you have a good understanding of the adult learning process in a multi-cultural context, knowing that each individual has her/his own needs and pace in learning to achieve the best results and you know how to adapt so they will learn at their best.
Interest in Monitoring, evaluation, accountability and learning (MEAL) – You are keen to be involved in better, innovative, more inclusive, transparent and reliable ways of doing monitoring, evaluation, accountability and learning.
Clear written and spoken instructions – you can provide clear, easy-to-understand instructions in English (and ideally also in French) during the live, pre-recorded or written engagement with our audience who are mostly non-native English speakers
Responsibility and Independence – You can work independently and within our global and remote team. You are self-motivated, with the ability to assume responsibility and work under your own initiative, coping with a demanding workload and prioritizing effectively. You have the flexibility to adapt to new situations that arise when working in a small, dynamic team.
Graphic Design – you have a good sense of graphic design and foundations of creating visually appealing, but clear documents, presentations etc.
Technical Skills & Knowledge – you have hands-on experience with some online (and ideally offline) learning platforms (e.g. Google Classroom, etc. and also some content authoring software). Ideally, you have also at least some basic knowledge of graphic design software and advanced expertise in using MS Office tools.
Facilitation and Training – You are skilled and comfortable training and facilitating learning online. You have experience with the design of capacity building and training, ideally for MEAL or community engagement. You must be comfortable and experienced talking to professional audiences, as our work involves presentations.
Able to legally work in Canada, EU or Philippines during the entire duration of the contract.
Availability – the ideal candidate should be available immediately (September 2020) and be available for at least the next 1 month, ideally more. While there is no set daily or weekly Level of Effort (LOE), we anticipate that in the next 2-3 months there will be a lot of work to tackle and therefore LOE less than 20 hours a week may not be suitable. The concrete tasks and training sessions to be delivered will be subject to mutual agreement, availability and interest from both sides.
What Salanga Offers:
Competitive pay;
Opportunity to work with and learn from senior staff on meaningful international projects for Canadian and global international development and humanitarian organizations;
Potential for professional development and growth;
Huge flexibility on working hours, location and other working conditions;
Excellent contacts and professional networking;
Fantastic, friendly and experienced global team;
The successful candidate will work remotely from a home office.
Opportunity for a long-term collaboration
How to apply:
Please send your resume and cover letter to jobs@salanga.org.
Please include in your cover letter an anticipated daily rate (or acceptable range) in Canadian Dollars.
Please provide at least one reference from your previous professional or school experience (this reference can be a previous employer, colleague, professor etc.).
But if you want to stand-out from other candidates, send us a video or a voice recording, where you introduce yourself and tell us, why you are interested in this job and why should we be interested in you as a candidate.
The deadline for the posting is September 18, 2020.
Candidates will be screened continuously and the position may be filled prior to the deadline.
As an equity-seeking organization, Salanga encourages applications from qualified individuals that represent the full diversity of communities in Canada, including complexities of intersecting identities such as ability, age, class, gender, race and sexual orientation.