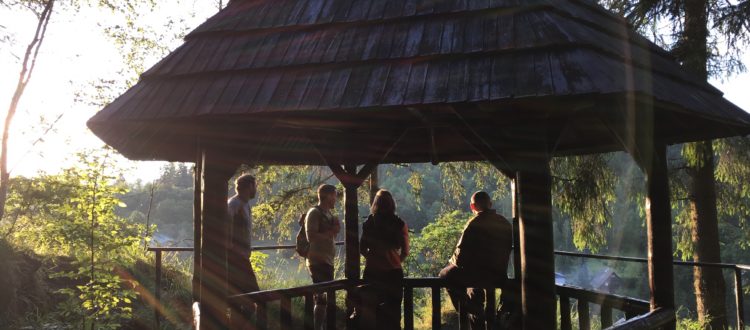 CLOSED – Join Salanga as a Program Manager!
Salanga is looking for the Lead of our Safety and security program …
We are looking for an experienced and highly motivated person to join our dynamic and international team of professionals at Salanga. We are offering a flexible part-time contract position (approx. 3 days a week with the possibility of full-time in the future). This position may be suitable for an experienced professional, with experience or high interest in the field of safety and security within the aid sector.
Salanga is a for-profit organization, operating on social enterprise principles, with two main offices in Prague, Czech Republic, and Ottawa, Canada. It was established in 2007. In the field of safety and security, Salanga has experience with more than a decade of organizing HEAT training and personal security workshops for aid workers, humanitarian students, volunteers, and future aid experts. Salanga also supports organizations in the creation of security frameworks and organizational processes.
The Best Suited Candidate:
If you believe that aid workers' safety, security, and well-being is an essential component for any organization working internationally and you are motivated to inspire organizations and individuals, you are the right person to join Salanga team.
Our new colleague will be a highly motivated, experienced and reliable individual with an active interest in the field of safety and security and its development.
English fluency (written and spoken);
Strong motivation and vision in leading the Safety & security program for aid workers, students, and volunteers;
Previous experience working in development and/or humanitarian context;
Work experience from a high-risk setting is a big asset;
Knowledge of security practices, security planning, and crises management is an advantage;
Strong communication and presentation skills;
Experience with program management and leading a team of people with diverse backgrounds;
Organizational skills;
Responsibility and Independence – if you have trouble meeting deadlines or working without direct supervision, this job is probably not for you;
Strong personal values and behaviours consistent with Salanga's vision and mission;
Our preference is that our new colleague will be based in the Czech Republic, however, we are open to other possibilities.
Anticipated Roles and Responsibilities
Leadership and management: Contribute to the strategic direction and lead the Safety and security program; encourage staff professional development.
Team Collaboration: Ensure effective team collaboration among 10+ external instructors/ team members.
Motivation and Understanding – We are looking for an individual who is interested in what we do, who is ready to be the driver of the Safety and security program and motivate the team to produce the best and most sustainable results for the individuals and organizations we work with.
Networking & External Liaison – represent Salanga at different security meetings/forums and ensure that information is spread among Salanga's staff, including building networks within the security sector.
Strategy & Planning – financial and programmatic planning for the Safety and security program.
Capacity building & external training – Contribute to Salanga's capacity building in the field of safety and security and to further developing security culture within Salanga and their partners.
What Salanga Offers:
Working with experienced and enthusiastic senior staff
Working with a diverse portfolio of external trainers
Freedom and flexibility in steering the Safety and security program
Opportunity for career development
Competitive salary matching experience
Flexibility in work hours and location
Generous vacation time
Small international and highly motivated team
Possibility of work exchanges between Canada and the Czech Republic
Child-friendly work environment
Get in touch:
Please send your resume and cover letter addressed to Salanga's Safety and security program Lead (Martina Parisova) at jobs@salanga.org. If you have the opportunity, please share with us a short video, where you introduce yourself to our team. Please note that interested candidates will be evaluated on an ongoing basis as this position is to be filled ASAP. Also, please provide at least one reference from your previous professional work experience.
The deadline for the posting is June 21st, 2019.