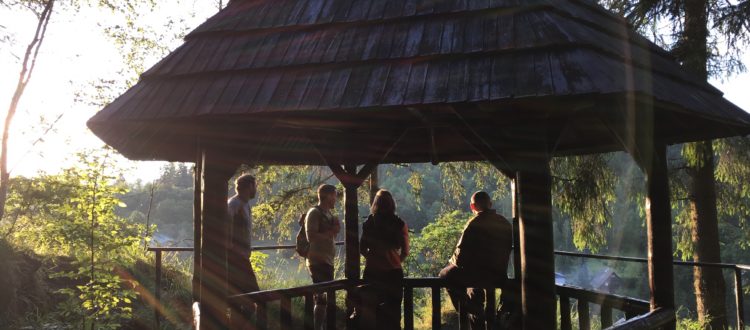 CLOSED – Looking for Project Evaluator(s)!
Summary
The scope of this consultancy is to conduct a Final Evaluation for the ADRA Canada implemented EMBRACE project in the Philippines, Cambodia, Rwanda, and Myanmar. The major deliverables are two evaluation reports; one General Evaluation Report, and a Gender Evaluation Report. Each report will include country-by-country findings, as well as summative/consolidated findings for all countries. These reports will be organized around CIDA Evaluation Guide produced by Global Affairs Canada's (GAC) in 2004.
Project information:
EMBRACE – Enhance Mother/NewBorn/Child Health in Remote Areas through Health Care & Community Engagement
Funded by: Global Affairs Canada (GAC, formerly CIDA/DFATD)
ADRA Canada
Implemented by: ADRA Canada
Country(ies): Philippines, Cambodia, Rwanda, Myanmar
Timeframe: Jan 8 to May 19, 2020 with travel to the country(ies) as per the below schedule
Total # of consultancy days: 116 days
Total # of consultants: 2 (two)
Consultant #1 (lead): MNCH specialty
Consultant #2: Gender specialty
Daily rate: $450/day
Max total consultancy: $52,200 CAD (HST inclusive)
Travel costs: Reimbursed with receipts
Language of report: English
Language(s) of target area(s): Philippines – Filipino, Myanmar – Burmese/Karen, Rwanda – Kinyarwanda, Cambodia – Khmer
Application submission: By email to Jakub Nemec (nemec@salanga.org), before Dec 15, 2019
Project Background
The EMBRACE Project aims to reduce preventable stunting and maternal-child mortality in Cambodia, Myanmar, Philippines and Rwanda. The Project's expected intermediate outcomes are: (1) improved coverage and utilization of gender-equitable and environment-sensitive essential health services by mothers, pregnant women, newborns and children under five years of age; (2) increased gender-equitable consumption of nutritious foods and supplements by mothers, pregnant women and children under five years of age; and (3) increased awareness among Canadian women and men, including youth, of global maternal, newborn and child health and nutrition. Key project gender equality issues identified include: high maternal mortality ratio and insufficient access to health care by women; misconceptions regarding health; low levels of women's participation in household and public decision making and in the labour market; disparity between men and women's role in their households, and lack of involvement of men in the care of children, gender based/family violence; mothers & children with disabilities. The EMBRACE Project, funded by Global Affairs Canada (GAC) and ADRA Canada at around $26 mil targets over 102,000 direct beneficiaries (of which 58% are women and girls) in Cambodia, Myanmar, Philippines, Rwanda, and Canada. This Project is implemented through a consortium led by ADRA Canada and includes the Hincks-Dellcrest Institute (HDI), and Youth Challenge International (YCI). Additionally, technical partners including Salanga (monitoring and evaluation), Sick Kids Hospital, and Chalkboard Education, provide technical support to the project.
Purpose of Consultancy
1. Conduct an evaluation of the project, based on the CIDA Evaluation Guide, to measure and report on performance to date, allowing for adjustments and refinements during continuing implementation through the following factors:
Gender Equality and Empowerment of women and girls (the consultant will provide answers to key questions related to the Gender aspect of the EMBRACE Project through the FIAP lens).
Achievement of Results
Cost–Effectiveness of Results
Relevance of Results
Sustainability of Results
Governance, Human Rights and Environment
2. Share preliminary findings & recommendations with the in-country project teams through hands-on sessions and share findings & recommendations with Project Management including through interactive online or in person session (e.g. webinar).
3. Incorporate feedback, finalize, and submit the Evaluation Report(s) to ADRA Canada and Other Parties as requested.
For more information, please, see the whole EMBRACE – Final Evaluation TOR.