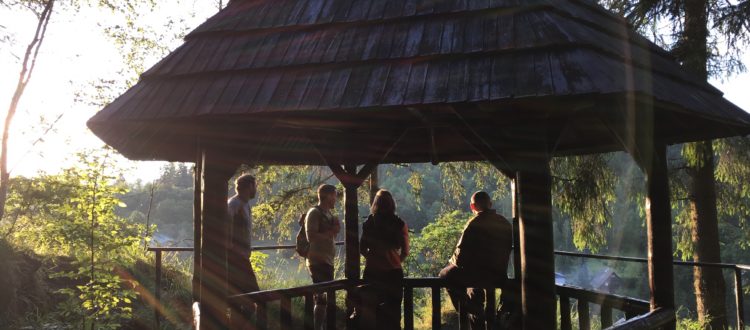 CLOSED – Looking for a MEL Program Manager!
Do you have an interest in monitoring, evaluation and learning for international development projects?..
Join our team as a Monitoring, Evaluation & Learning Program Manager

Full-time position, manager level, ideal for professionals with 3+ years of hands-on experience in monitoring, evaluation and learning or managing projects in the development/humanitarian context.
About Salanga
Salanga is a for-profit organization working on Social Enterprise principles, based in the Czech Republic and Canada. Salanga works in three areas: 1) project monitoring, evaluation and learning; 2) consultancy & partnership and; 3) safety and security for aid workers. Our clients and partners are Canadian, Czech and global non-profit organizations working in the international development, humanitarian aid and social sector. Our expertise is on women empowerment and rights, food security, climate resilience, maternal-child health and inclusive economic growth. More details about Salanga on https://salanga.org/
Job description:
Salanga is seeking a new colleague, who is highly motivated and passionate about using evidence for improving the development / humanitarian programming As the Monitoring, Evaluation and Learning Project Manager you will engage with various projects and programs in creation, streamlining and support to the monitoring, evaluation and learning, including community-led programming and MEL. Based on your experience, interests, knowledge and skills, your job will likely include support to the design of MEL Frameworks, Indicators, Data Collection tools (both qualitative and quantitative), support to the implementing teams in data collection, analysis and learning from data. A part of your job will be dedicated to capacity building for our international implementing partners as well as the Salanga team in any form (e.g. training, webinars, mentoring, etc.).
You will also be using Kinaki (Salanga's Unique online MEL tool) and contributing to its improvement and design of new features, helping to shape the global MEL community.
Key roles and responsibilities:
Lead the MEL Processes in newly starting or ongoing Salanga Partners' projects;
Support Salanga in developing Community-led MEL methodology and its consultation and dissemination Globally;
Train and support in-country MEL focal points in Community-led MEL, Kinaki use, RBM;
Provide guidance and mentoring to the project implementing teams in-country;
Participate in Salanga's internal learning and knowledge sharing processes;
Learn, use and train on Kinaki and other common MEL tools;
Represent Salanga on various events;
Participate in Proposal Writing and other MEL activities that Salanga conducts;
Administration related to the above;
Support development of Kinaki.
Job requirements:
Passion for evidence-based programming and MEL – our team members are passionate about the work we do. You are keen to search for better, innovative, more inclusive, transparent and reliable ways of doing MEL.
Responsibility and Independence – You are able to work independently and within our virtual global and remote team. You are a self-motivator, with the ability to assume responsibility and work under your own initiative, coping with a demanding workload and prioritizing effectively. You have the flexibility to adapt to new situations that arise when working in a small, dynamic team.
Language & Communication – You have excellent written and spoken English – this is a must. French or other languages is an asset. You are a great communicator through in-person and online communication.
Experience and Understanding – You have solid experience (3+ years) in M&E for development or humanitarian projects, with experience in survey design, data collection and analysis; field experience in M&E is ideal. Ideaally, you also have knowledge and experience with catalyzing community engagement, participation and ownership/buy-in around development projects.
Technical Skills & Knowledge – You have a good knowledge of Theory of Change, Results-Based Management (RBM), Logic Model (LM), and Performance Measurement Frameworks (PMF). Advanced Excel skills, previous experience with data collection/analysis is an asset.
Facilitation and Training – You are skilled and comfortable training and facilitating learning both on-line and in-person. You have experience with the design of capacity building and training, ideally for Monitoring, evaluation and learning or community engagement.
Travel – This position will include occasional short-term international travels.
Education – You have completed a degree/post-graduate degree in a related field such as international development, monitoring and evaluation, data management, etc.
Availability – the candidate should be available to start in February/March 2020 at least for orientation days and part-time.
What Salanga Offers:
Salary range: 35000-40000 CZK gross monthly salary.
Flexibility on working hours, location and other working conditions.
Opportunity to work with and learn from senior staff on meaningful international projects for Canadian or global international development and humanitarian organizations.
Potential for professional development and international travel.
Experience with major Canadian and possibly also global donors.
Excellent contacts and professional networking.
Fantastic, friendly and experienced team.
The successful candidate will work from an office in Prague 7 or occasionally from home-office.
How to apply:
Please send your resume and cover letter to Salanga's Program Director at nemec@salanga.org. Please provide at least one reference (including their name and contact information) from your previous professional or school experience (this reference can be a previous employer, colleague, teacher etc.).
If you want to really stand-out from other candidates, send us a video or a voice recording, where you introduce yourself and tell us, why you are interested in this job and why should we be interested in you as a candidate.
The deadline for the posting is January 10th, 2020.
Candidates will be screened continuously and the position may be filled prior to the deadline.
Please note that Salanga is a non-discriminatory environment. Candidates from any minorities. beliefs, groups, indigenous identity, with any kind of disabilities or inabilities, with children or no-children of any gender, are welcomed on our team.