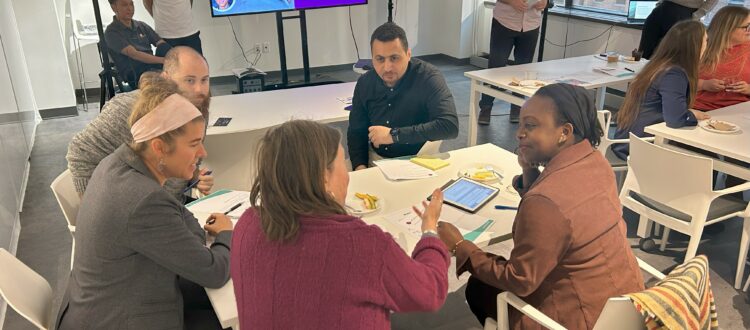 Event Summary: Pathways to Localization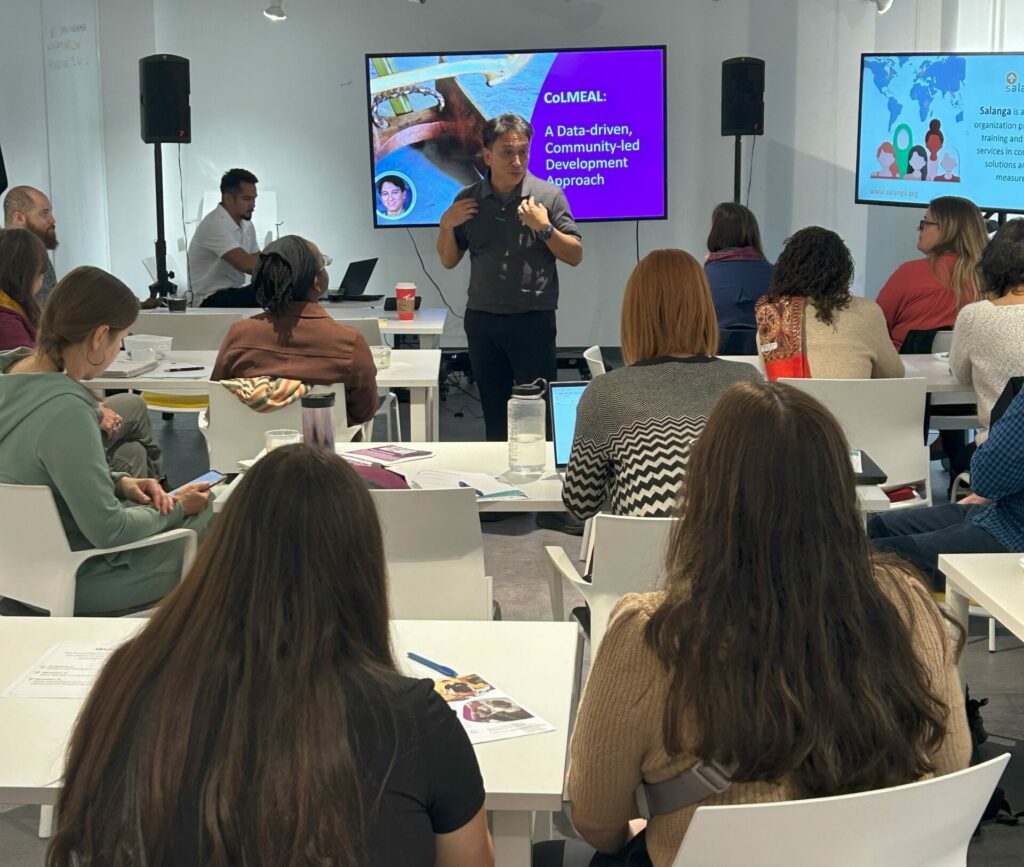 Can we re-imagine Monitoring, Evaluation, Accountability, and Learning (MEAL) in development to shift the power around data by localizing community experiences?
On October 18th, Salanga and ADRA Canada hosted an event for organizations in Ottawa on Localization & CoLMEAL: Pathways to funding and implementation. Here's what was shared during this unique gathering:
This question of how local communities in development can own the monitoring and evaluation process, brought together a full house of representatives and leaders from Canada's development community, eager to discuss pathways to localization.
To answer this, Salanga developed CoLMEAL (Community-Led Monitoring, Evaluation, Accountability and Learning), an innovative approach that places communities at the forefront of development.
Since 2020, CoLMEAL has been piloted in numerous ADRA Canada projects funded by Global Affairs Canada, leading to implementation in 62 communities, across 6 countries and 2 continents.
The emerging evidence of impact has shown promise, with improvements in the inclusion of marginalized and vulnerable community members, as well as greater community ownership over data management and use.
In sharing their findings and experiences with the audience, Alex Nayve, Salanga's Global CoLMEAL Lead shared 5 key principles which have guided the success of these pilots:
Share power and control with the community to design, implement and measure the change they want.
Build transformative capacity for community leadership that allows them to direct, manage and measure change.
Build a sense of community ownership by including existing knowledge and desires so that both the decisions and results as well as values and principles are held collectively.
Map and include the marginalized and vulnerable so that their voices are heard and choices are counted.
Support communities in building capacity in data conversion (i.e. making is useful for individuals of all levels of literacy and numeracy), access, and understanding for future use in mobilizing action, advocacy, and policy change.
Further inclusion and empowerment of communities through CoLMEAL sessions around the world highlighted clear reflection points. The exclusion of community engagement in development has unfortunately become normalized, and yet when CoLMEAL held community sessions, participants yearned for their voices to be heard, their choices to be counted, and their decisions to be put into action.
Traditional MEAL around development initiatives can often be exclusive, extractive, and make a limited difference to local communities. The localization of monitoring and evaluation in development and further inclusivity around whose knowledge is valued is possible – CoLMEAL showcases clear progress toward this.
What is needed to build on this progress, though, is a shift of the power across all levels of development, from global donors to in-country partners, and the communities themselves.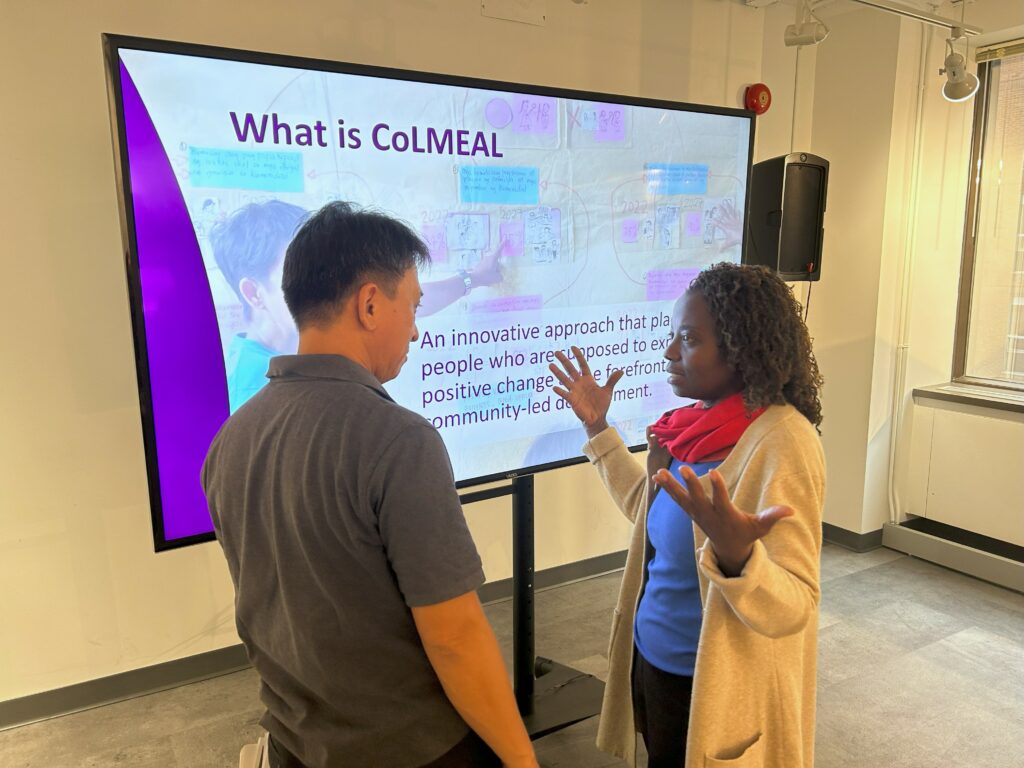 …if knowledge remains in certain hands, it will not trickle down. Our knowledge system is formed from head to head to head, passed down through generations, the question is whether there is an appetite to understand it?

Victoria Machakaire
Ultimately, CoLMEAL presents a well-tested and adaptable approach to localization in development initiatives, where communities have ownership over monitoring and evaluation, empowering meaningful and equitable participation, continued discussion, and new capacity building tools which can be utilized locally even after funded initiatives have come to an end.
The onus is now on the participants who joined ADRA and Salanga on October 19, and the wider international development community, to explore how CoLMEAL and the opportunities this localized power shifting approach can have on existing and future programs – be it through the CoLMEAL design course, or leveraging current GAC funding windows toward collaboration.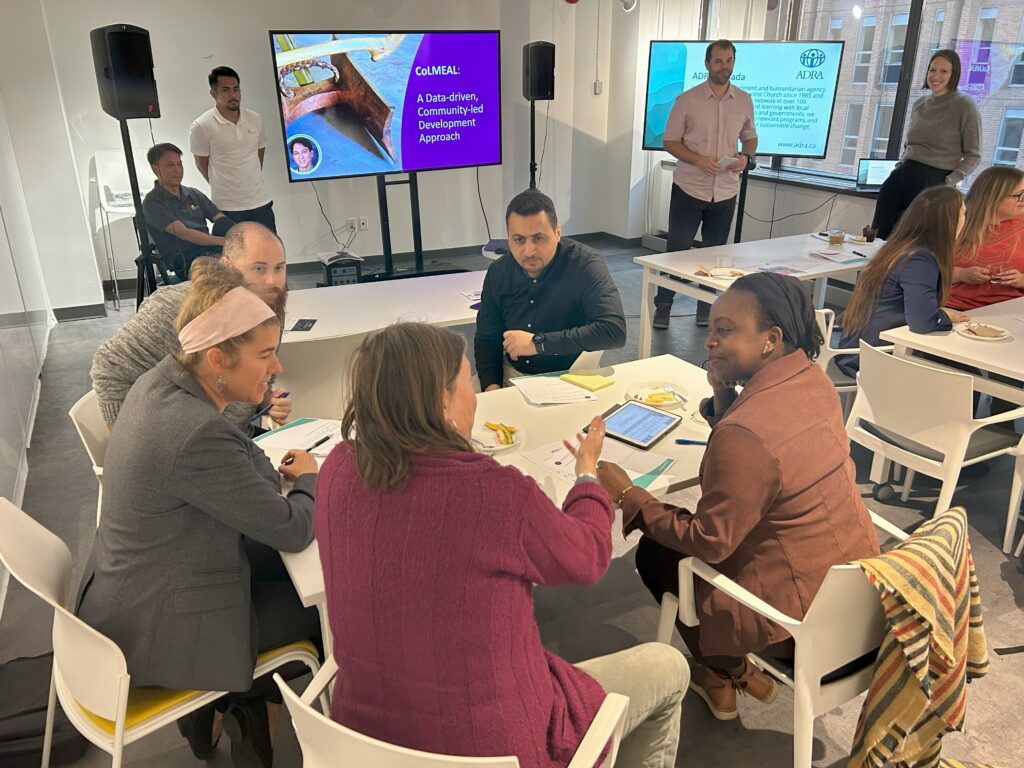 Our thanks to the Impact Hub Ottawa for hosting the event in their space and writing this article!
Join our discussion on LinkedIn!
To learn more about CoLMEAL and sign-up to our email updates, visit the CoLMEAL page.
Read the full CoLMEAL article series
How Salanga prepares you for CoLMEAL (coming soon!)