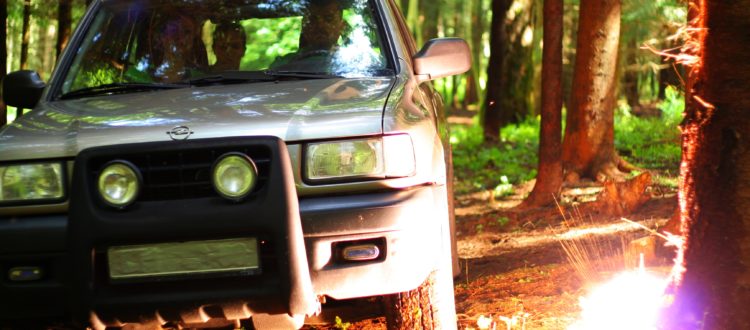 What is a Hostile Environment Awareness Training (HEAT)?
What is a Hostile Environment Awareness Training (HEAT)?
Hostile Environment Awareness Training (HEAT) is an intensive practical course with  hands-on activities that allow participants to explore their behavior and learn, apply and experience life saving behaviours through realistic simulations in a high-risk environment.
The aim is to improve personal security and self-awareness for NGO workers. Our well-tested learning process builds on 3 phase methodology of (1) learning theory, (2) putting classroom learning into a practice, and (3) testing your newly gained skills in realistic simulations.
Who should attend the training?
The training is designed for Aid Workers who are deployed to high-risk / hostile environment countries.
What will I learn in a HEAT training?
Most of Salanga's HEAT trainings are organized and planned for a specific clients' needs. The topics covered may include the following:
Survival skills (water, food, shelter)
Landmines, UXO & IEDs
Navigation & topography
First Aid
Abduction & hostage taking
Coping with sexual violence
Stress management & defusing
Field communication & equipment
Security planning
Context & risk assessment
Familiarization with weapons
Check-points & roadblocks
Cross-fire
Travel security
Cultural awareness & security strategies
What new skills will I have when I've completed the HEAT training?
Apart from the practical skills gained through hands-on experience in the topics listed above. People that complete the training have a(n):
Better awareness of how I react under stress;
Improved understanding of how an individual's behaviour can affect a team in stressful situations;
Increased understanding of the need to analyze situations ahead of time; and,
Appreciation for thinking/sensing/analyzing before acting.
How can I participate in HEAT training?
Salanga has been conducting HEAT training for 12 years. Contact us to discuss your team's needs with our security training team.
Also, check our training calendar.